Sustainability is not an add-on but integral to our core business activities. The Flowers and Ornamental Sustainability Standard (FOSS) also known as KFC Silver, we ensure compliance on environmental and social aspect.
FOSS is one of the only two standards in the world that meet both scope of sustainability in the Basket of standards under the Floriculture Sustainability Initiative (FSI).
FOSS has been benchmarked against 14 other standards internationally and supports the FSI 2020 goal of achieving 90% of flowers and plants that have been responsibly produced and traded.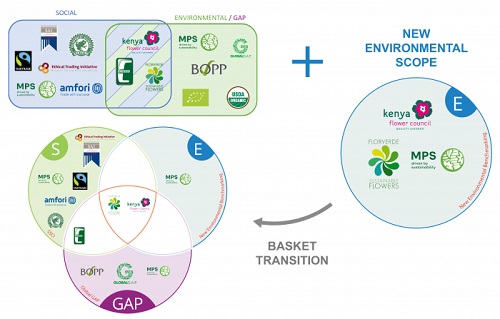 Visit https://fsi2020.com/basket/     for more details.
---