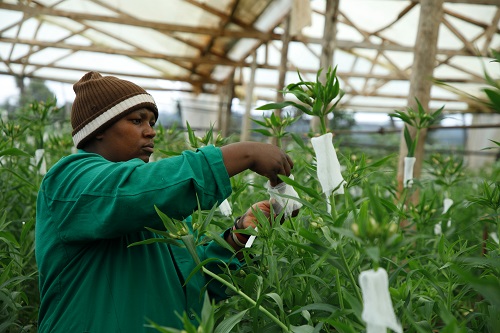 Job Position: Communications Officer
Location: Nairobi
The Kenya Flower Council (KFC) is the representative body for growers, exporters and relevant cut-flower and ornamentals value chain actors. Since 1996, the Council has remained at the forefront in establishing Kenya as a leading worldwide player in the international floriculture industry. The Council is the nerve centre of Kenya's flower industry pushing for a conducive business environment for flower production and export.
Job Summary
This position will provide timely and effective communications support to the KFC Team and will ensure high quality delivery of services, products and materials intended to raise the awareness, knowledge and profile of the Organization among members, the horticulture industry, government, key value chain actors, the market and international partners.
Responsibilities
Enhance KFC media presence through securing interviews and coverage
 Write and ensure publication of KFC OPEDs, features, and news releases on most local & international media outlets
Continuous updating of media database
Ensure effective media coverage of strategic KFC's events
Assist to coordinate and plan for media briefings and tours
Undertake daily media monitoring 
Enhance KFC communication, both external and internal stakeholders.
Assist in development of the weekly newsletter to members
Assist in content development and updating of KFC website
Work with Audit and Admin units to communicate to members and stakeholders on KFC activities.
Work with Units to develop content for various publications
Segment and regularly update KFC member and stakeholder database
Update KFC's Social Media platforms under guidance of the supervisor
Assist in developing promotional materials such as brochures, banners, etc.
Assist in Photography and establishment of photo gallery 
Event coordination and support for all functions KFC undertakes
Assist in marketing and advertise space within the KFC website & Newsletter.
Assist in the coordination of Board and members' meetings.
Assist in development of calendar of events for all local and international expos and KFC forums. 
Front office & CEOs office support
Handle incoming deliveries, queries and letters.
Manage organization's general emails.
Assist drafting letters and other relevant communications for the CEO.
Assist in managing CEO's calendar.
Requirements
Bachelor's degree in communications related fields (Corporate Communications, Development Communication, International Relations, Broadcast Media, Print Media or related fields) with demonstrated experience in environment journalism / writing; 
3 years of relevant experience.
Skills
Excellent communication and presentation skills;
Experienced and passionate about writing in agriculture or business;
Demonstrated experience in producing high quality graphics and designs for communication;
Works efficiently and delivers high quality communication outputs in a timely manner with minimum supervision;
Passionate about the use of social media to create positive change;
An inspiring and collaborative team player with the desire to support other members of his / her team;
Creative thinker willing to take leadership and provide creative ideas in communication;
Capable of working in a high-paced environment to deliver results;
How to Apply
 Send your application to This email address is being protected from spambots. You need JavaScript enabled to view it. with the subject "Communication Officer" by the 5th of March, 2021.